CNN.com - Breaking News, U.S., World, Weather, Entertainment & Video News
:
The jackpot has a cash value of $376.9 million, according to the Multi-State Lottery Association. It's the second-largest jackpot in U.S. history and the largest in the history of the Powerball game.
FULL STORY
THE LATEST
MORE TOP STORIES
OPINION
IN CASE YOU MISSED IT

OPINION: WHAT JOLIE FORGOT TO MENTION
Gil Welch: No need to panic over Angelina Jolie's mastectomies; 99% of women don't carry the BRCA1 gene.
FULL STORY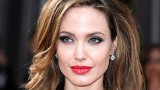 'ANTHONY BOURDAIN: PARTS UNKNOWN'
Here are 8 things to know before traveling to Libya.
FULL STORY